AWARDS OF THE INTERNATIONAL JURY
FOR THE MONTREAL IRIS


The Jury: Claude Lelouch, chairman (France), Felipe Cazals (Mexico), Chang Chen (Taiwan, China), Anna Galiena (Italy), Marcel Jean (Canada), Eberhard Junkersdorf (Germany) et Eva Zaoralová (Czech Republic), awards the following prizes:
FEATURE FILMS
The Golden Iris of Montreal, Grand Prize of the Festival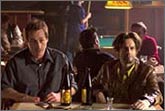 L'audition
by Luc PICARD
(Canada)
The Silver Iris, Grand Prize of the Jury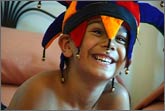 Josh's Trees
by Peter ENTELL
(Switzerland)
The Silver Iris for Best Director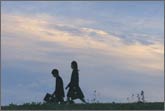 Hiroshi ISHIKAWA
for Su-ki-da
(Japan)
The Silver Iris for Best Actress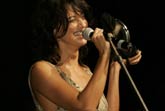 Angela BARALDI
in Quo vadis, Baby
by Gabriele SALVATORES
(Italy)
The Silver Iris for Best Actor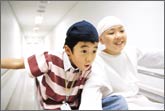 PARK Ji-Bin
in Ahnnyeong Hyeong-An (Little brother)
by LIM Tay-hyung
(South Korea)
The Silver Iris for Best Screenplay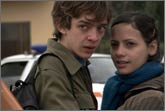 Enrique CORTÉS & Eduardo RASPO
forTatuado (Tattooed)
by Eduardo RASPO
(Argentina)
PRIZE OF THE JURY FOR THE IRIS OF TOMORROW
for best first or second films
The Jury, Yonfan, president (Hong Kong, China), Francine Laurendeau (Canada), Alex Bowen (Chile), makes the following statement:
"A director who is beginning his or her career should, in our opinion, demonstrate certain qualities – in particular those of sincerity, integrity and originality. We found ample evidence of these in all the films that were submitted to us. But a choice had to be made."
The Jury awards the following prize and mentions:
Iris of Tomorrow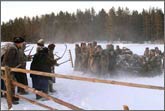 Polumgla
by Artem ANTONOV
(Russia)
"For the sensitivity and efficiency, without resorting to pathos or gore, with which the
film is able to evoke the cruelties of war."
Jury Special Mention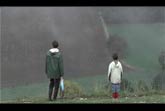 Ça m'est égal si demain n'arrive pas
(I Don't Care if Tomorrow Never Comes)
by Guillaume MALANDRIN
(Belgium)
"For the authenticity with which the film was able to capture the taciturn essence of ordinary people."
Jury Special Mention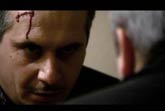 Ordinary Man
by Vincent LANNOO
(Belgium)
"For the original and witty way it expresses black humour."
SHORT FILMS
Golden Iris of Montreal – Best Short Film
including a $5000 prize offered by Loto-Québec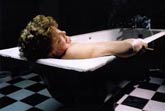 Undressing my Mother
by Ken WARDROP
(Ireland)

Silver Iris of Montreal – Short Film Jury Prize
including a $5000 prize offered by Studio Ex-Centris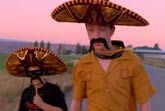 The Raftman's Razor
by Keith BEARDEN
(United States)

Online essays writing experts for hire
Custom essay writing services are getting to be a substantial section of e-commerce right now. A research for custom essays on the internet lands up over 2 million web-sites each and every of that provide the person a plagiarism free article, buy research paper, term paper on a wanted subject matter for a selected cost. As practical as it's, custom essay writing services are increasingly being accused of creating quite a few unfavorable qualities in university students along with institutions as well. University students rarely need to do their home work currently as they possibly can have fun playing throughout the day and obtain essays for such company. The website Advancedwriters.com has an excellent selection of free high-quality sample papers.


An interim edition, a valuable learning experience
Awards of the International Jury for the Iris of Montreal
The New Montreal FilmFest announces the winners of its Audience Awards and Special Prizes




The New Montreal FilmFest Trailer
(low resolution, high resolution)

The New Montreal FilmFest Advertising
(low resolution, high resolution)

Robin Spry to be Honoured Posthumously

The Festival announces several of its Major Sponsors
All multimedia presentations »
Movies review
News
Software for collecting movies